Are you a corporation looking for a way to increase employee productivity?
Hire a massage therapist to do chair massages on site! Chair massage promotes health and wellness, helps to prevent injuries and reduces stress for employees and management.
The massage therapist will bring her own chair, and tailor a 10 to 15-minute session to each employee's needs - neck, head, shoulders, back, and arms. The massage is done without oil, while employees are fully clothed.
Are you having a special girls' night out to relieve stress? Celebrating a special day with some friends?
Make it an extraordinary experience by hiring a chair massage therapist!
A chair massage will not only leave you feeling refreshed and rejuvenated (and maybe ready to dance all night), but it can have health benefits, too.
In just 10 minutes, your blood pressure and heart rate decrease. Chair massage can reduce stress, improve sleep, help sore and tight muscles and enhance immunity. It's a great way to work out muscle tension before it turns into a full-blown spasm. When you're finished, you'lll be ready for anything!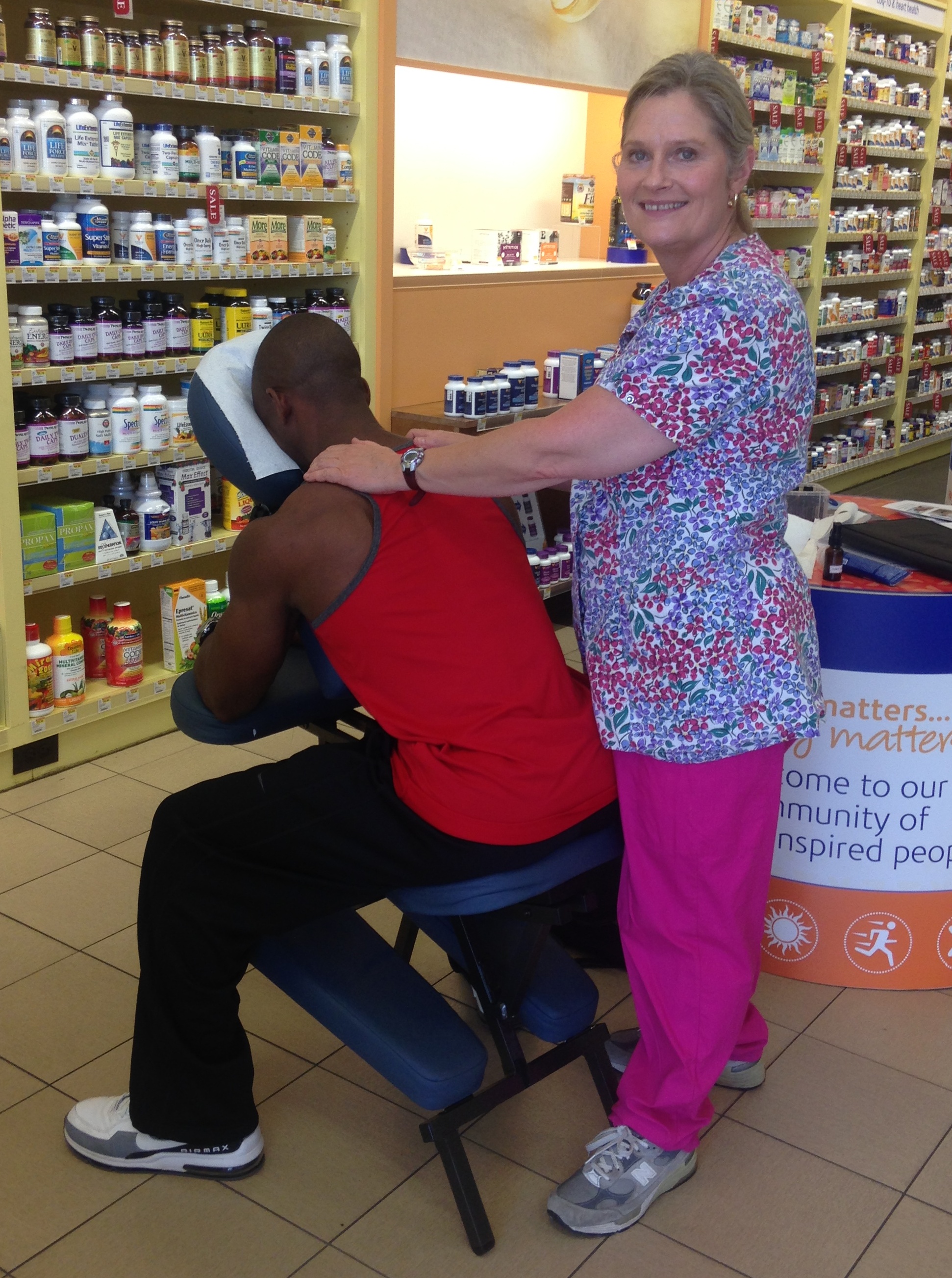 How Does it work?
You schedule a time and provide a location where the massage therapist can set up a portable massage chair and some music. You and your friends will each spend 15-20 min seated in the massage chair. You will be massaged on your neck, shoulders, and back, over your clothes and without oil.
Because there is a minimum charge for the therapist's time, it's best to let your friends know in advance and make sure they would like to participate. Either all of you can split the total cost, or each can pay on an individual basis.
Please call (256) 829-8816 for more information.